Staqu Launches Fashin – AI powered fashion discovery app
Gurgaon based AI startup, Staqu has commissioned their brand new AI app, Fashin, making fashion discovery not only simple but also intuitive and real-time. One of the features of the app is its enabling fashion discovery via YouTube music videos. The app will provide users with different options where the exact same or similar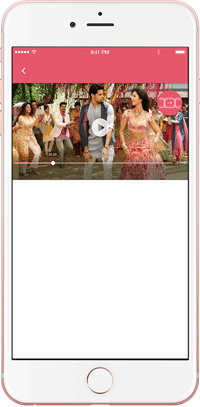 outfit is available, compare the prices and make the entire buying process completely effortless for its users.
The Snap & Buy It feature allows users to further simplify fashion discovery. By taking a picture of their favorite outfit or uploading one from their phone's gallery, Fashin's search engine will browse through the options available online and return the same and similar options.
The app will also allow users to search for different styles of the same color and pattern, via its smart filtering tags. Commenting on the launch, Atul Rai, Co-Founder and CEO, Staqu Technologies said, "We are happy to launch Fashin, a mobile app making it absolutely easy for users to discover celebrity trends and their preferred fashion online, compare prices and own their favorite products easily. The app spots fashion trends from Bollywood songs, allows users to search for clothes, simply by uploading its image and compares prices in a single, unified platform."
Staqu is also looking at licensing its technology as part of its VGrep Suite of products, catered specifically for its B2B partners, similar to what Amazon and Google did with their AWS and Gmail arms, respectively. The app, Fashin, is currently available on iOS and the makers are looking to launch it on Android by November.