Opinion
Zoomcar suggests 3 weekend destinations around Delhi you must explore
If you're waiting for the weekend to rejuvenate yourself and bounce back to routine life, then we've got some great offbeat weekend destinations you must explore.
After spending an entire week commuting, battling the crowds to board the metro, breathing in Delhi's infamous polluted air, and of course working right through the week, you sure deserve a relaxing holiday. If you're waiting for the weekend to rejuvenate yourself and bounce back to routine life, then we've got some great offbeat weekend destinations you must explore.
Pangot, Uttarakhand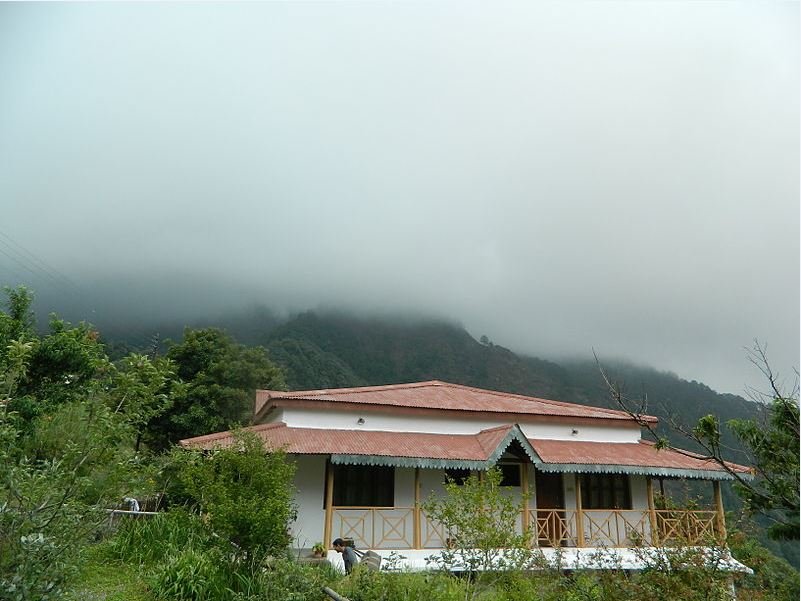 Pangot, a peaceful hill town 15 kms from Nainital, is a place for nature lovers and adventurers.The drive to Pangotis something you'll rememberfor life – passing through the scenic forested area of Cheena Peak Range via Snow View Point and Kilbury. This charming hill station is a popular bird watching site and home to around 580 bird species.If you're lucky you'll also spot the leopard, Himalayan palm civet, yellow-throated Himalayan martins, barking deer, ghoral, and the sambhar here. Get mesmerized by the snow-clad Himalayan peaks at the Snow View Point.
For those of you who enjoy treks through the woods, and are seeking a nature centric experience away from touristy towns, this place is meant for you.  The trekking trails begin from Pangot up to the Naina Peak or to the Corbett National Park. You could enjoy a walk in the Guano Hills too as it has the best paths, covered with forests of bamboo, oak and deodar trees.
The hill town is well-connected by road fromDelhi.Drive through lush green mountains and narrow single lane roads. You could take the New Delhi – Haldwani–Pangot road or the Delhi – Rampur – Bazpur – Kaladhungi – Nainital – Pangot road. An SUV is your best bet for this hilly ride. And the best part of self-drive is that you could stop by at a local chai-wala and sip on a hot cuppa while enjoying the chilly weather.
Distance from Delhi: 310 kms
Drive time: 7 and a half hours
Best time to visit: October to March
Dausa, Rajasthan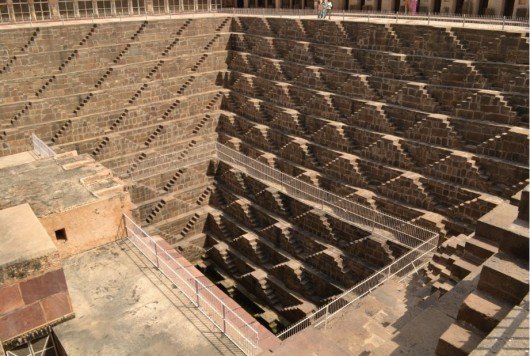 Get aboard for acultural delight at Dausa. This small ancient town around 55 km from Jaipur is known for its historical grandeur. Situated away from the bustling cities, explore the wonders of Dausa. Visit the phenomenal Chand Baori (Stepwell) built back in the eighth century. It is one of the deepest and largest step wells in India with 1000 narrow steps, spanning 13 storeys. You could also enjoy the two-day 'Abhaneri Festival'with cultural performances and camel safari. Bhandarej is another archaeological marvel that was found in excavations. The walls, sculptures, and terracotta utensils speak volumes about the splendour of this place. The Bhadrawati Palace is another fine example of the grand history of the region. And don't miss getting home some carpets from here.
Dausa is also home to some beautiful religious sites such as the Mehandipur Balaji Temple and Harshat Mata Temple.Other attractions includethe Khawaraoji Fortand Getolav Bird Habitat.And when in Rajasthan how can you miss the authentic Rajasthani cuisine that is served here?
Dausa is accessible to tourists for most times of the year.  You could take the new Delhi – Alwar – Dausa road or reach here via Jaipur.The amazing weather makes it perfect to drive down. Another plus if you're taking your own vehicle is that you get a chance to explore the place at your own pace.Opt for an SUVor a sedan to get here.
Distance from Delhi: 270kms
Drive time: 5 and a half hours
Best time to visit: October – January
Shoghi, Himachal Pradesh
Shoghi is a serene hill station surrounded by oak and rhododendron trees, about 13 kms from the Ambala-Shimla national highway. This epitome of beauty is the perfect escape for tourists as it lets you enjoy a range of activities –from visiting attractive old temples such as the Tara Devi Temple and the Hanuman Temple to adrenaline-teasing activities like trekking and camping. You could also spot birds like the Blue Magpie, Blyths Reed Warbler, Brown Fronted Woodpecker, and Black Headed Jay here. And you must take home the local fruit products, pickles, juices, syrups and jellies from here. And enjoy the scrumptious naan and stuffed parathaas at the local dhabaas.
You can get here via the Delhi – Chandigarh – Shoghi road or the Delhi – Kalka – Shogi route. Then again choose an SUV for this hilly drive.
Distance from Delhi: 330 kms
Drive time: 7 hours
Best time to visit:October – June
What are you waiting for? Pack up and leave already! You can book your Zoomcar -be it a sedan, a hatchback or an SUV. We've got the perfect drive planned for you!
Disclaimer: The views and opinions expressed in this article are those of the authors and do not necessarily reflect the official policy or position of the publication