Culture
Superheroes, Aliens and Mutants : Who won the San Diego Comic Con 2015?
The San Diego Comic Con is here once again, attracting innumerable entertainment, pop culture and comic lore fans from all over the world and answering some of the most anticipated questions related to future releases of popular franchises.
With the biggest and most popular movies, TV shows and comic book announcements, here's a low down on the major milestones of this year's SDCC.
Batman vs Superman: Dawn Of Justice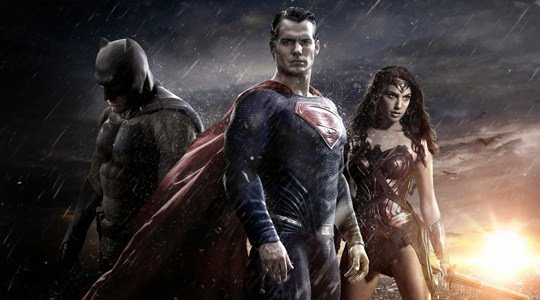 After Star Wars's intense 'concert' act, Warner Bros. had some high expectations to match but Zack Snyder and team delivered. The 3 minute and 40 second trailer for Batman v. Superman: Dawn of Justice resulted with a standing ovation as visitors saw the consequences of Superman's battle with General Zod take its toll on the citizens of Metropolis and Gotham City. Consequently, the trailer shows why the Batman is so ready to take the Man of Steel down.
According to the trailer, the new film shows the world struggling to grasp their new superhero in Superman. Meanwhile, Bruce Wayne, it turns out, was in Metropolis during the last film's climactic fight, and is using it as a reason to throw himself in vigilantism. The trailer also reveals the first looks at Jesse Eisenberg as Lex Luthor, and Gal Gadot shining as Wonder Woman. Naturally, this was the biggest reveal in the entire SDCC.
Falling in the same comicverse, it was also revealed that the next standalone Batman film will be directed by Ben Affleck and written by Geoff Johns.
Star Wars : The Force Awakens
The aforementioned Star Wars' panel at SDCC sure had its way of attracting fans. How Episode 7 director JJ Abrams  pulled off this feat is a lesson in the art of selling without really saying anything — one that should be studied by media marketing teams for years to come.
More than 6,000 Star Wars fans were treated to a massive fireworks display as well as a new B-roll montage of the film scheduled to be released later this year. The biggest reveal was the panel jury which included the original Star Wars cast – Mark Hamill, Carrie Fisher and Harrison Ford. Ford's appearance was particularly well received as this was his first public appearance after he got critically injured in a plane crash earlier this year.
On a more grassroots scale, Kevin Doyle set out to walk all the way from Petaluma, California to San Diego in full Stormtrooper armor, in tribute to his late wife Eileen.
Suicide Squad
David Ayer-directed Suicide Squad has been getting a share of mixed reactions since its announcement and character reveals. The villains-turned-black ops agents movie features iconic DC characters like the Joker, Harley Quinn, Deadshot, Killer Croc etc. Earlier this year, Jared Leto's reincarnation as the Joker had polarizing opinions. However, a leaked trailer lays the negatives ones to rest as fans finally have a much clearer idea about the film. And it is certainly looking at a brighter side.
News from the Marvel camp
The team at Marvel were not far behind as new reveals and announcements were made about upcoming Marvel projects. These included a Deadpool film with Ryan Reynolds being casted as the titular character. Another major reveal was of the next X-men film – X-men: Apocalypse. Director Bryan Singer mentioned that the film will take place ten years after X-Men: Days of Future Past.