Travel
10 of the best summer destinations in India
Summer is almost here, which means soon your kids will have summer vacations allowing you the much needed gasp of freshness from the terrible heat the country is gripped with. Fortunately India is home to some of the mesmerizing summer destinations that could provide a relief in the summers.
Although there are many summer destinations to travel in India, we are listing some of the best, where you could go for a chill this summer-
Darjeeling– Probably one of the best places to indulge in nature's beauty. This stunning place is surrounded with lush tea plantations that are well- known across the world. This scenic hill station is beauty at its best. With the magnificence of Himalayas that can be enjoyed with the best possible views and the delicious, Darjeeling is something one cannot miss!
2.  
Munnar– Separated away from the noisy city life, Munnar is blessed with serenity and a heavenly weather. Being located at height of 6000 feet above sea level, this town is at the confluence of three rivers Kundaly, Madhurapuzha and Nallathani. There are a variety of tourist attractions in Munnar and adventure sports like trekking, mountaineering, fishing and so on.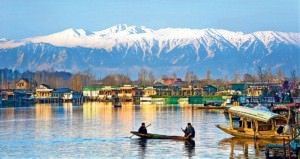 3. Kashmir– One can never leave Kashmir out of consideration while planning vacation in India. The trio of Gulmarg, Srinagar and Pahalgam in Kashmir valley are undoubtedly the biggest crowd pullers when the sun has gone down! A scenic beauty to say the list, Kashmir will remain in your heart for a long time. There are also a number of activities on offer.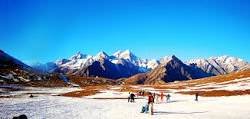 4. Manali– Placed in the wilderness of the Pir Panjal and Dauladhar range of the Himalayas, Manali is another popular summer holiday destination! With the wide scope for adventure sports it is perfect for thrill seekers. Sports like Paragliding, white water rafting and trekking are rampant in this town in Himachal Pradesh. The Solang Valley has some amazing views for everyone too.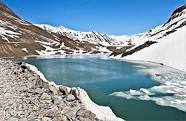 5. Ladakh– Also known as "Little Tibet", Ladakh stands in the top places to visit in India especially during the summers. Lofty mountain passes, lovely lakes and some amazing breathtaking views topped up with simply amazing weather. Any adjective falls short.
6.
Wayanad– This captivating hill town of Kerala is also called the 'Green Paradise'. Lush agriculture fields, thick forests and misty hills of Kerala will add a mystery to you vacation. Wayanad bird sanctuary is one of the main attractions quite popular amidst bird watching enthusiasts. Chembra Peak, Neelima, Meenmutty waterfalls, Chethalayam, Pakshipathalam, Banasura Sagar Dam are the other tourist attractions.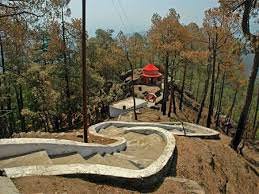 7. Auli– Kept far from the crowded corners in Uttarakhand this place is no less than a paradise. Auli in the remote sections of the state, during summers fresh life starts to ripen here that flows through forests of oak and deodar. The apple orchards inside the valley is another must watch. Auli never fails to witness a huge chunk of adventure lovers at the start of summers every year.

8. Almora– Uttarakhand is famous for many summer destinations in India; one of them is Almora. Fixed carefully in the Kumaon hills of the state, it is one of the few places that are still left untouched by rampant tourism. There are full of temples. Kasar Devi temple, Raghunath Mandir, Nanda Devi, Binsar Mahadev and Rudreshwar Mahadev temple are the popular names.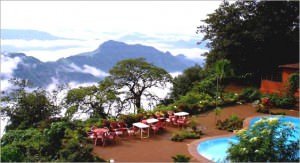 9. Matheran– Matheran, in the state of Maharashtra, is another place one cannot miss. It resides on the Sahyadri range, away from the city heats, in a cool and less humid environment. Unlike the other hill stations of the state, Matheran's fun starts even before you reach it. The narrow gauge toy train which is the face of Darjeeling has its look alike even here. Don't bother taking the road, as nothing beats the train ride to make it to the heart of the settlement.
10.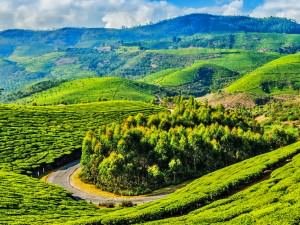 Conoor– The second largest hill station in the Nilgiris, Coonoor is a mesmerizing summer destination. The recent release of the movie 'Kapoor and Sons' has pushed its popularity this season even more. Coonoor is a famed weekend getaway from nearby places like Coimbatore and Ooty. It is blessed with a pleasant weather that remains all through the year. One can spot beautiful and colorful local as well as migratory birds. Sim's Park, Dolphin Nose Viewpoint, Lamb's Rock, Pomological Station and Katary Falls are some of the prime attractions here.