Trending
Hosa – Where Culinary Innovation Meets South Indian Tradition: A Fusion of Flavors and Artistry
Hosa – Where Culinary Innovation Meets South Indian Tradition: A Fusion of Flavors and Artistry
Rating: 3.5 out of 5
Hosa, a culinary gem managed by the acclaimed Indian Accent team, is nestled within a 101-year-old restored Portuguese villa. Here, patrons are invited to immerse themselves in a unique blend of culinary artistry and aesthetics. With an eclectic menu, an ambience that seamlessly marries tradition and innovation, and a contemporary bar, Hosa endeavours to redefine the dining experience.
Ambience: Where Art and Tradition Converge
Hosa's ambience is where art beautifully converges with food. Handcrafted tiles with graphic patterns adorn the floor, while wooden furnishings provide an elegant backdrop. The walls are adorned with captivating artworks by renowned South Indian artists, elevating the dining experience. The al fresco seating overlooking the Chapora River and St. Anthony's Church offers a picturesque view. Hosa succeeds in creating an atmosphere reminiscent of being welcomed into the home of a tasteful host.
Service: A Service Spectrum
At Hosa, the service experience spans a spectrum, offering both highs and lows in the journey of dining. Across multiple visits, the quality of service has proven to be somewhat inconsistent. On occasions, the staff shines with prompt and attentive service, ensuring that orders flow seamlessly and we are well-attended. However, there have been moments when the service fell short, leaving us waiting longer than expected, even during less busy times.
The challenge arises when the ordered food arrives cold or when different components of a dish are served at different times, disrupting the overall dining rhythm. The friendly and communicative staff could benefit from increased attentiveness to ensure a smoother and more enjoyable dining experience.
Food: A South Indian Odyssey
Hosa, meaning 'New' in Kannada, embarks on an exciting culinary journey that transcends the boundaries of traditional South Indian cuisine. With a menu boasting over 35 distinctive dishes across various categories, this restaurant redefines what it means to savour the flavours of the South.
Small Plates: A Symphony of Tastes
The small plates at Hosa introduce diners to a symphony of flavours. The Gowda Fried Chicken, with its crispy exterior and succulent interior, is a delightful fusion of South Indian spices and international appeal. The Mutton Pepper Roast tantalizes the taste buds with its bold blend of spices, while the Curry Leaf Cured Snapper showcases the chef's artistry in combining fragrant curry leaves with perfectly cooked snapper. These small plates are a testament to Hosa's commitment to pushing culinary boundaries.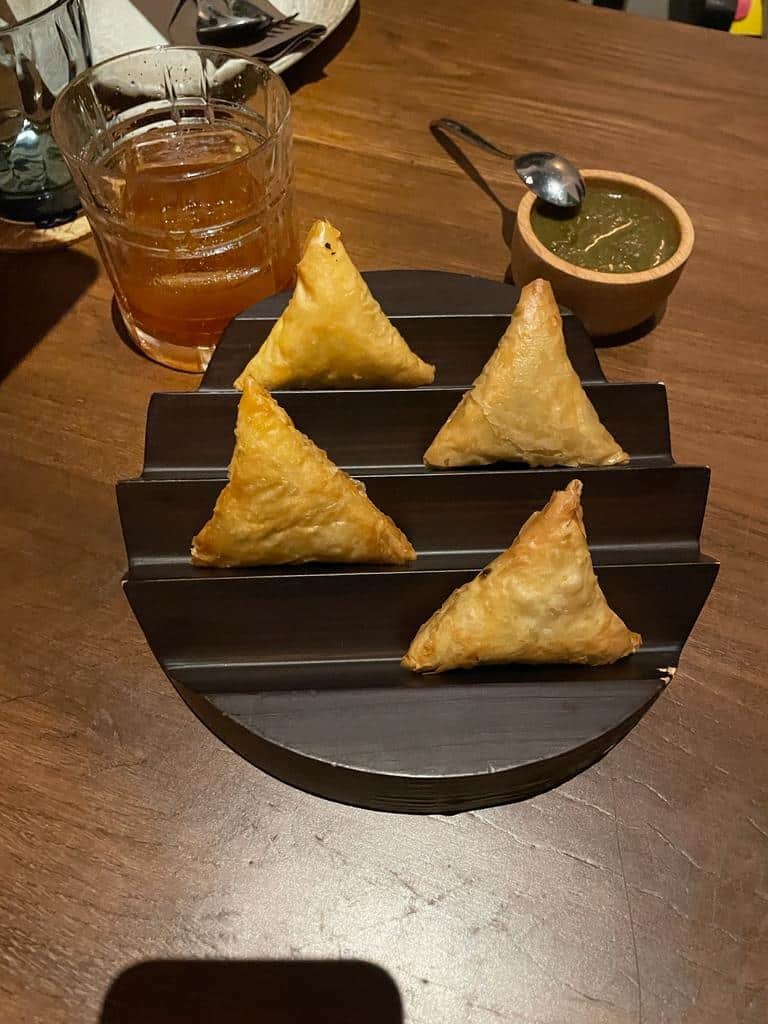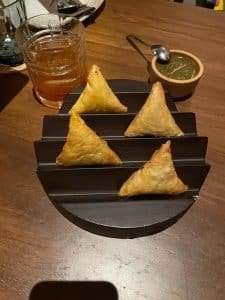 Large Plates: A Feast of Authenticity
For those seeking a heartier meal, Hosa offers a range of large plates that capture the essence of South Indian cuisine. The Bangalore Mutton Biryani is a flavourful masterpiece, each grain of rice infused with aromatic spices and tender mutton. The Duck Kottu Parotta, with its rich, savoury flavours, and the Kottayam Fish Curry, bursting with coastal influences, transport diners to the vibrant streets of South India.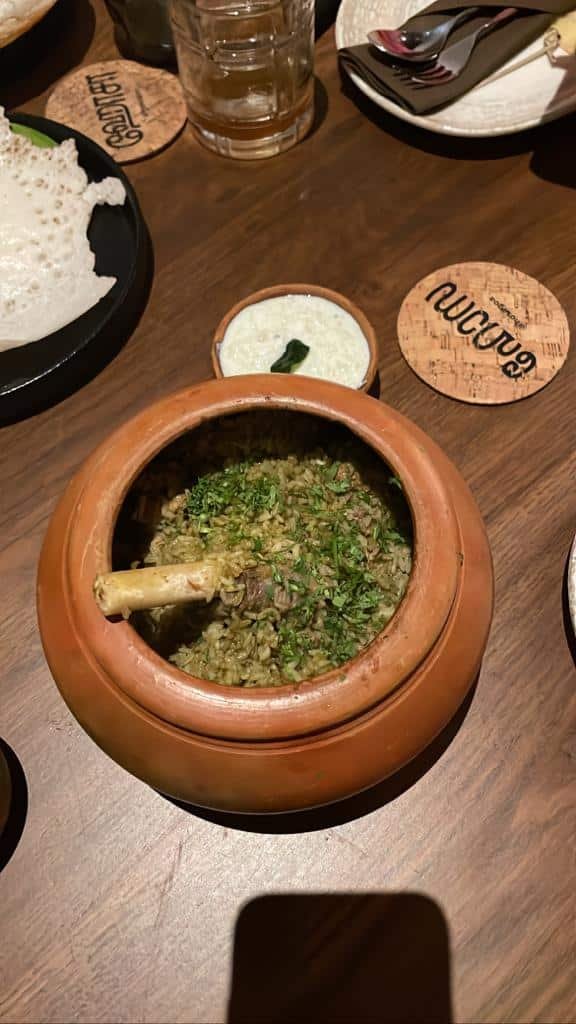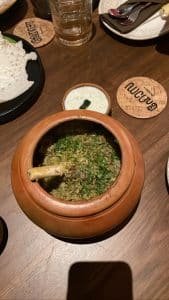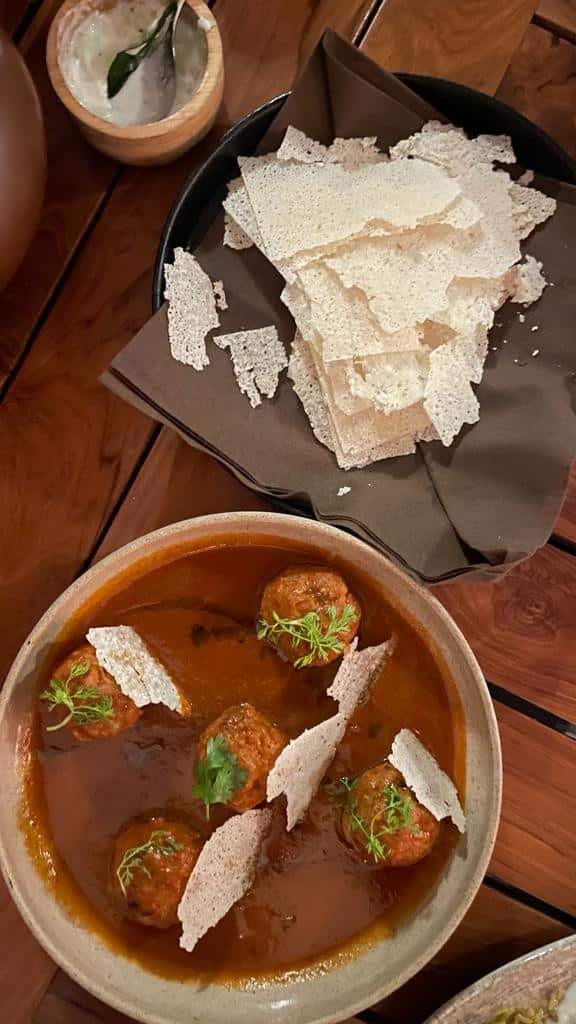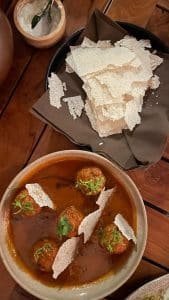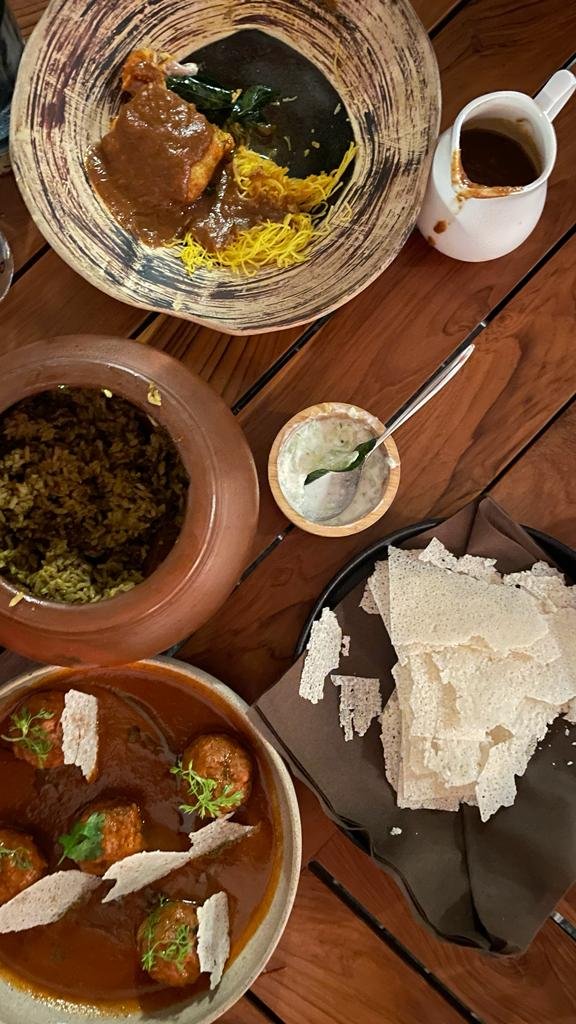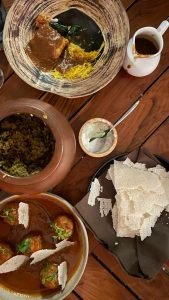 Vegetarian Delights: A Garden of Flavours
Hosa's commitment to diversity extends to its vegetarian offerings. The Jackfruit Kofta, a creative take on a regional favourite, is a revelation for the taste buds. Paired with the classic Dal Pappu, it creates a harmonious balance of textures and flavours that even non-vegetarians will relish. These vegetarian dishes showcase the restaurant's dedication to elevating plant-based cuisine.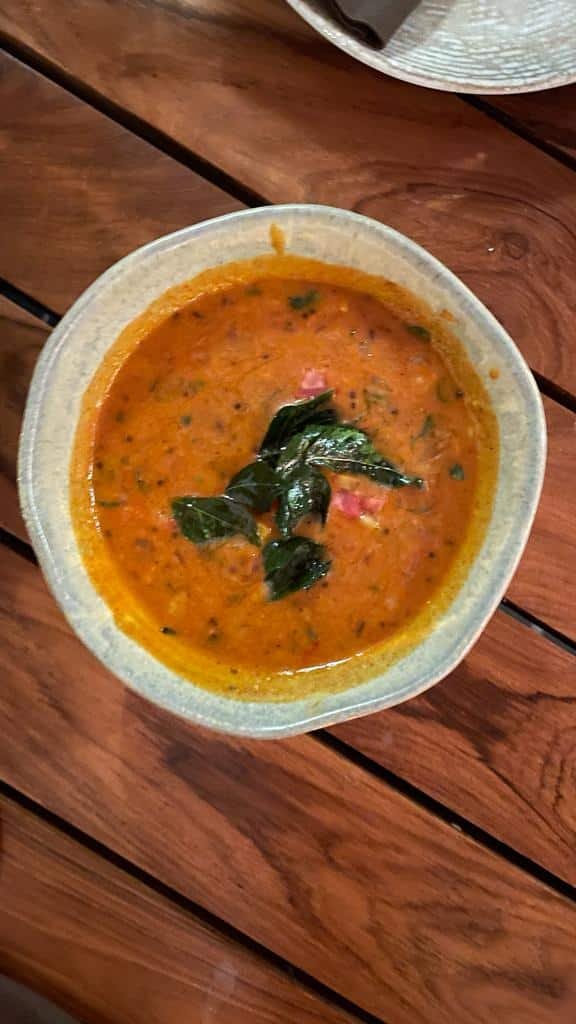 Cone Dosas and Appams: A Crispy Canvas
The selection of cone dosas and appams at Hosa is a testament to the chef's ingenuity. These delicate creations serve as a crispy canvas upon which the rich and aromatic flavours of South India are displayed. Whether you pair them with a fiery curry or a milder stew, the dosas and appams offer a delightful contrast of textures and flavours. The crispy cone dosa, in particular, stands out as our favourite that complements almost any dish.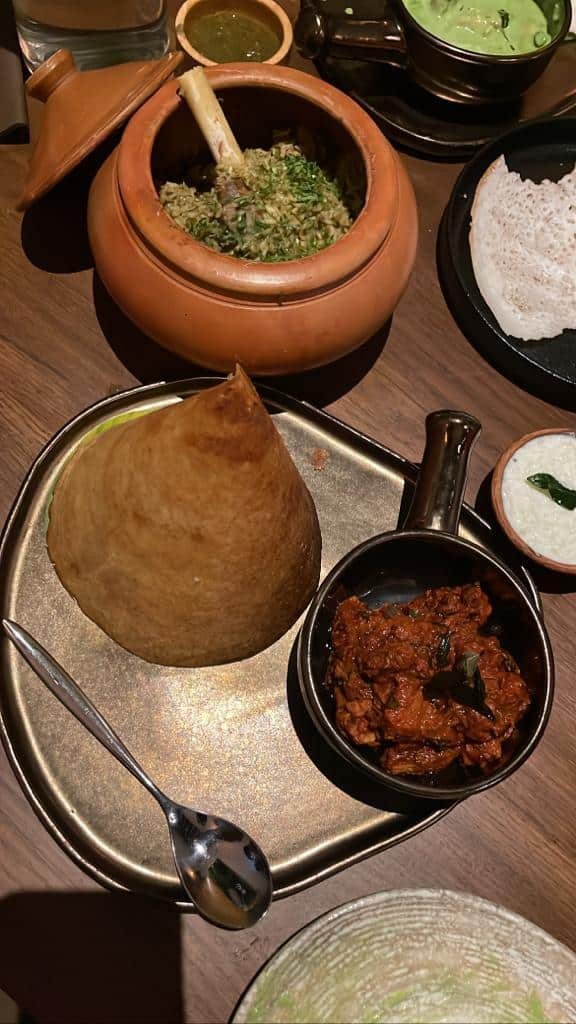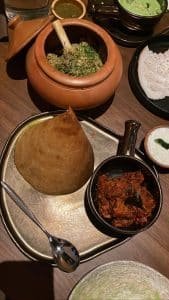 Bar: Crafting Cocktails with a Twist
Hosa's contemporary bar seamlessly blends old and new, crafting a menu inspired by South Indian ingredients, tiki-style bars, and Goan culture. With an extensive menu spanning over 15 pages, there is a drink for every time of day. While the full spectrum of cocktails remains unexplored, the classic Old Fashioned stands out for us.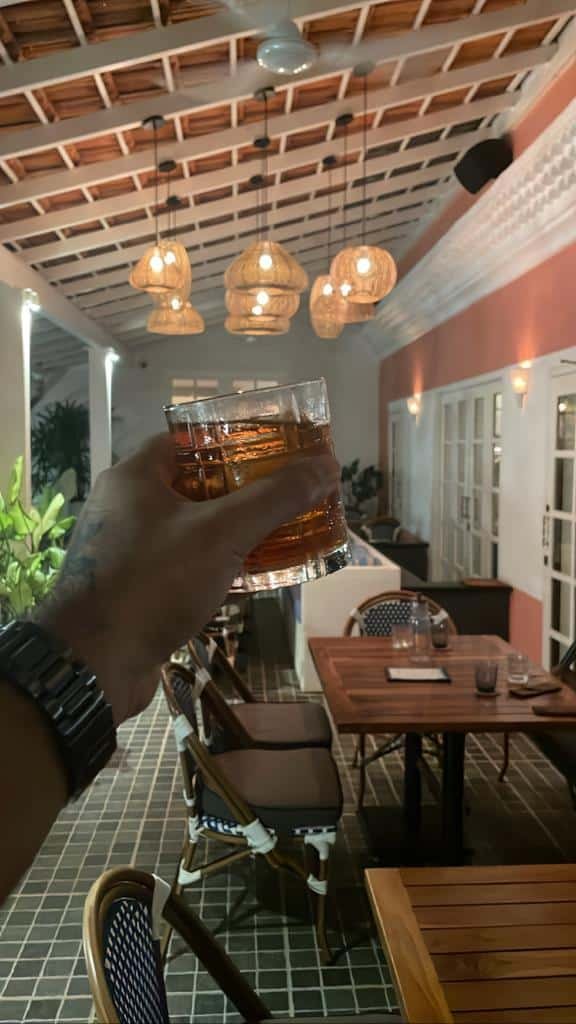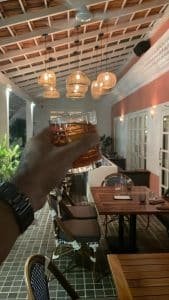 Conclusion: A Memorable Fusion of Flavors and Artistry
Hosa offers a dining experience that oscillates between highs and lows. While service inconsistencies may detract from the overall experience, the diverse and delectable food menu consistently impresses. The artful ambience, creative culinary offerings, and an eclectic bar add unique layers to the dining adventure. Despite its hiccups, Hosa deserves a spot on your culinary journey, promising a taste of slow dining culture complemented by exquisite flavours and cocktails that will leave a lasting impression.