News
Grofers deny committing jobs to the students
After 20 students collectively sent a legal notice to Grofers that revoked their jobs earlier year, Grofers has hit back denying 'any commitment to provide jobs to the students'.
Receiving 17 such notices, the company has marked this as a colluded attempt to cause harm and bring disrepute to the company.
Earlier this year, Grofers had revoked over 67 offer letters from colleges all over India, which includes DTU, NIT Allahabad, PEC Chandigarh etc. As the students narrated, they had already shifted to Gurgaon after receiving confirmation on June 27 in order to begin their professional life.


However, on June 30th, their offers were revoked. Grofers HR head had told students, "Owing to market conditions and changes which affect their business."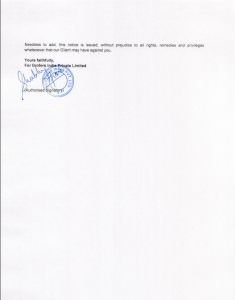 After this incident, Grofers had also promised to share those students' resume with the headhunters & consultants they regularly work with. They even said they would circulate students' resumes amongst the senior team and push them to reach out to the alumni networks of their senior team members for searching job opportunities for the students.
But, as far the students are concerned, this isn't enough and dicey for Grofers is actually not taking any concrete measures to handle the situation.
However, in a notice released on 29th July 2016 and was received on 4th August 2016, the company has responded to the allegations and has further asked the students to withdraw them within 14 days.
The response read, "It is commonplace for candidates to be issued letters of intent, which by their nature are legally not binding on either party. While your client may have been shortlisted by the company as a part of the recruitment process followed by it, until acceptance of the offer by execution of the Company's 'Appointment Letter', there exists no employer-employee or other contractual relationship between your client and the Company. As such, either your client or the company may have chosen not to proceed with the offer made by the contractual relationship was made."


It further noted, "Any ill-advised action that your client may seek to take shall be vehemently opposed by the company and shall be at the sole risk and cost of your client, any costs and expenses incurred by the company in defending claims shall also be sought to be recovered from your client," as mentioned in the notice by Grofers.
Sahil Grover of MyAdvo, said, "Currently the reply by Grofers is being discussed by the lawyers and the students. The further strategy will be informed when it's formulated. The matter will be taken to litigation."
In a mail, a student has narrated in details the occurrence and the current state of mind of the students, whose jobs been revoked.
"In total, around 67 of us got their job offers revoked on 28th June by 4PM. We were made to believe for 9 months that we have a job in Grofers due to the constant communication between us and Grofers. We got a mail on June 10th regarding all documents that we are required to bring on the day of joining. From June 20th to June 28th, we got a call and email from Grofers almost daily confirming our presence for the job. Grofer's HR called us on 28th June, 2 PM telling us the schedule for 1st July, but at 4 PM, we got the mail which changed our lives drastically"


He further added, "Grofers came to our college in the 1st month of placement i.e August 2015, took the brightest students as they were one of the first company to come for placements, they made us an above average offer and due to their constant communication, we trusted them completely. They ruined lives of the brightest talents of the country with their lives. Startups like these that with the money they have, they can get away with anything and nothing will affect their business. I hope startups like this are punished for playing with lives of young bright students.
The job market has been a bit shaky in the last few months. Flipkart had earlier deferred job offers for 15 IIM-A students, for which it was threatened to get blacklisted from recruiting in all the IIM campuses. Adding to this, they have recently let go over 700-1000 underperforming employees.
Startups like Snapdeal, Helpchat, Peppertap, LocalOye, Tinyowl (before getting acquired by Roadrunnr) also laid off a large number of employees.