Travel
From Kashmir to Kanyakumari, here's our top 10 most popular destinations in India
While each person's list of the top 10 most popular destinations in India may vary, this list of India's wonders is a good start
India has beaches and mountains, deserts and forests, wildlife and historical sites sprinkled all around it. When looking for a holiday destination, one is never short of options in India. The exotic locations that this wonderland offers is yet to be explored by most Indians themselves. While each person's list of the top 10 most popular destinations in India may vary, this list of India's wonders is a good start:




Alleppey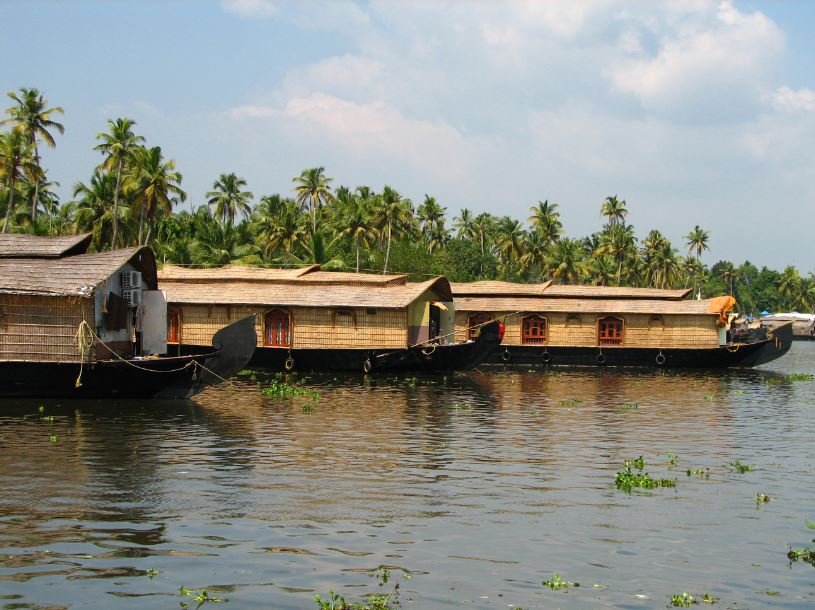 Located in Kerala, the backwaters are the most popular attraction here, however, the town offers picturesque canals, beaches and lagoons as well. It serves as the access point for the annual Nehru Trophy Boat Race, held in August. In Alleppey, you could book a boat house for a day or more which is an experience unlike any other. If you're traveling with children, you could even indulge in canoeing to take in the serenity and landscape. When describing the place, Lord Curzon called it the Venice of the East.
Kanyakumari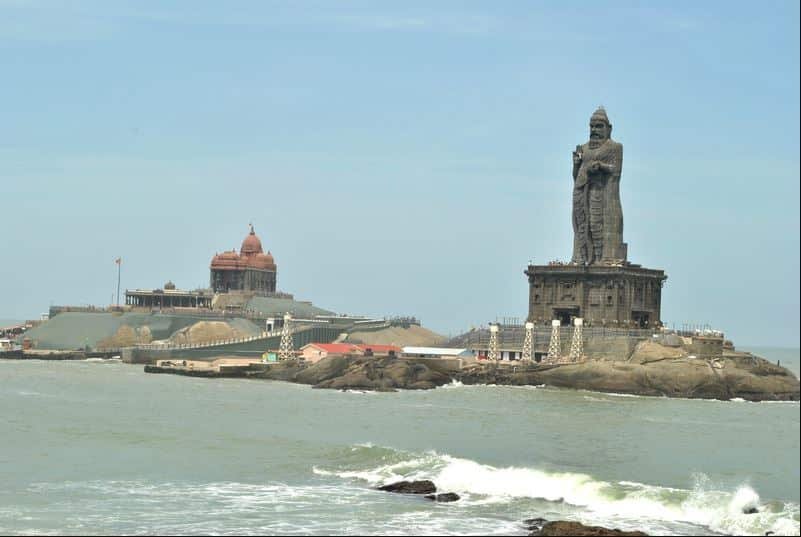 Kanyakumari is also called Cape Comorin and is located in Tamil Nadu. The place offers beautiful landscapes dotted with religious and historical sites within the district. Located at the southernmost tip of mainland India, this is where the Bay of Bengal, the Indian Ocean and the Arabian Sea merge. Another beautiful experience the place offers is that off a sun-set and rising moon being witnessed simultaneously.
Goa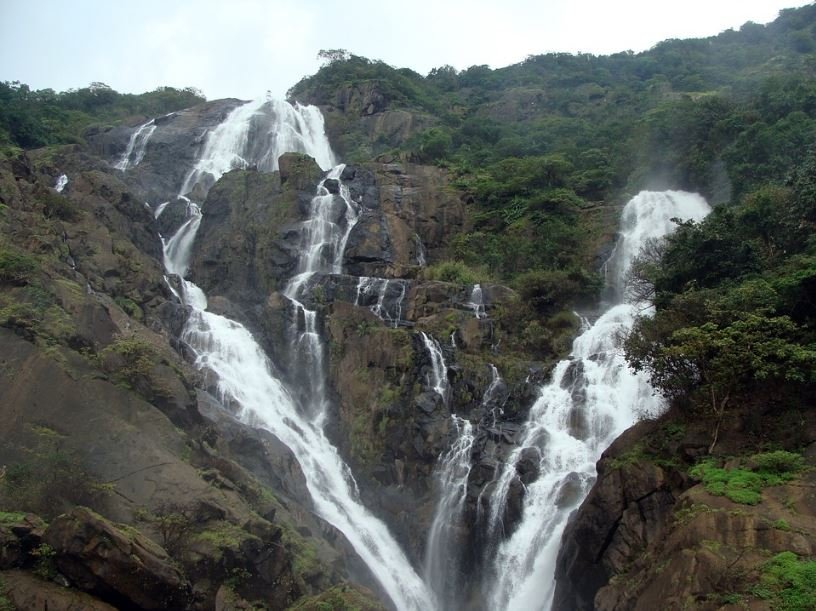 Not very many people visit Goa during the monsoons, however, the greenery during the season is another experience in itself. Another advantage during the time is that the beaches are relatively less crowded. Goa's waterfalls and backwaters also come alive during monsoon and so it makes for a great vibe, with kayaking, etc. that is unlike the Goa you witness during peak season.
Jim Corbett National Park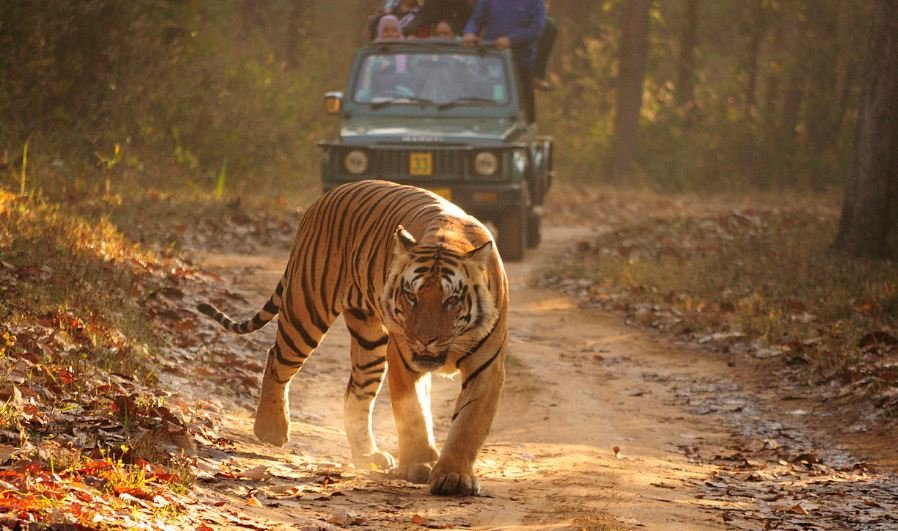 Jim Corbett is covered is thick greenery and is seated in the foothills of the godly Himalayas. If you go in the right season and time of day, the wildlife species that one could get to see is breathtaking. One piece of advice would be to keep a camera in hand, weather you are a photographer or not, you never know what wildlife delights you may get to witness – including the Royal Bengal Tiger. The National Park is dotted with resorts and camping facilities where you could sit back and relax with your friends or family.
Ajanta Caves
Speaking of wildlife and Tigers, the Ajanta Caves were discovered when a British tiger hunting party accidently spotted it. The caves of Ajanta are carved into a giant cliff face and is decorated with Buddhist, religious art. Located in Maharashtra, the caves are dated to be from the 2nd century BC to about 480 CE. According to the Archaeological survey of India (ASI) the sculptures and paintings are described as one of the finest surviving examples of Indian art, specifically the paintings which present emotions through form, pose and gesture.
Udaipur
Udaipur, Rajasthan, is also known as the "City of Lakes" and as the "Kashmir of Rajasthan. Here, you could experience living like royalty in the lap of luxury in a fortress with all its grandeur. While there are several activities, monuments and lakes to visit with your family, do try boating at Lake Pichola for a memorable experience.
Agra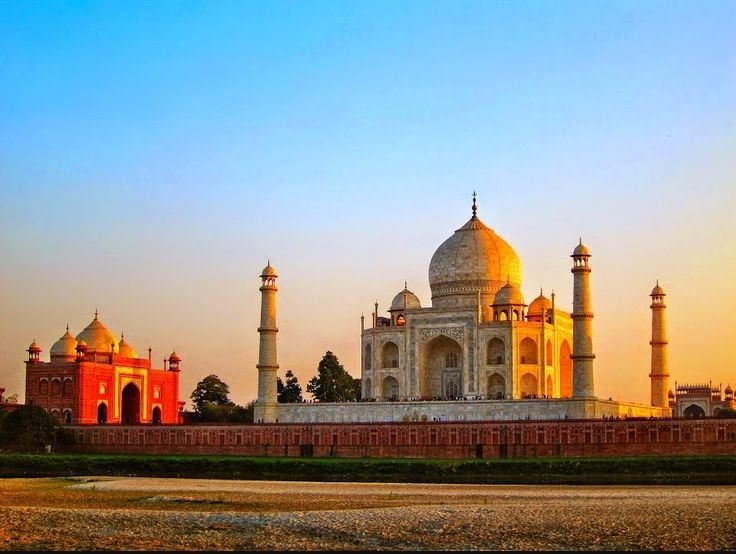 Of the Seven Wonders of the world, the Taj Mahal was ranked first. The while-marble structure is a thing of beauty on any given day, yet, its magnificence is heightened after sunset. The wondrous monument is also close to the Agra fort which a legacy and architectural brilliance of its own. The fort is now a World Heritage Site that sits near the Yamuna river and is smeared with a blend of Hindu and Islamic architecture. Ask around and you could even do a little shopping, Agra is a well-known place for leather goods. Enroute to Agra, you could even check out Fatehpur Sikri to explore the ancient world of Buland Darwaza and more.
Darjeeling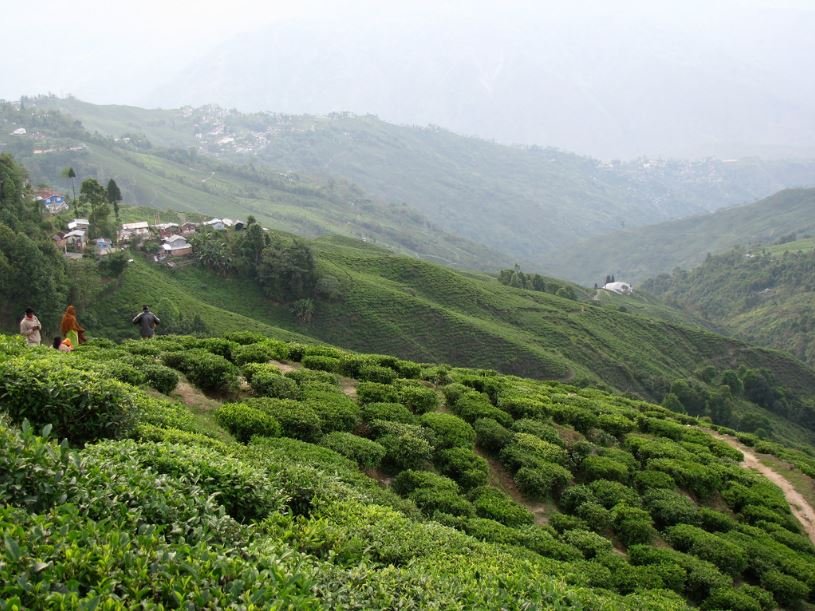 Considered West Bengal's foremost attraction, Darjeeling is surrounded by majestic peaks of the Himalayas and is surrounded by emerald green tea gardens. Make an early morning to Tiger Hill to watch the sunrise over the snow-capped Himalayas, visit Buddhist refugee camps and monasteries and gorge on some of the best locally-available momos coupled with fresh tea plucked from the surrounding gardens. One piece of advice, ask local shops for Darjeeling lollipops and try them out, you won't regret it.
Leh-Ladakh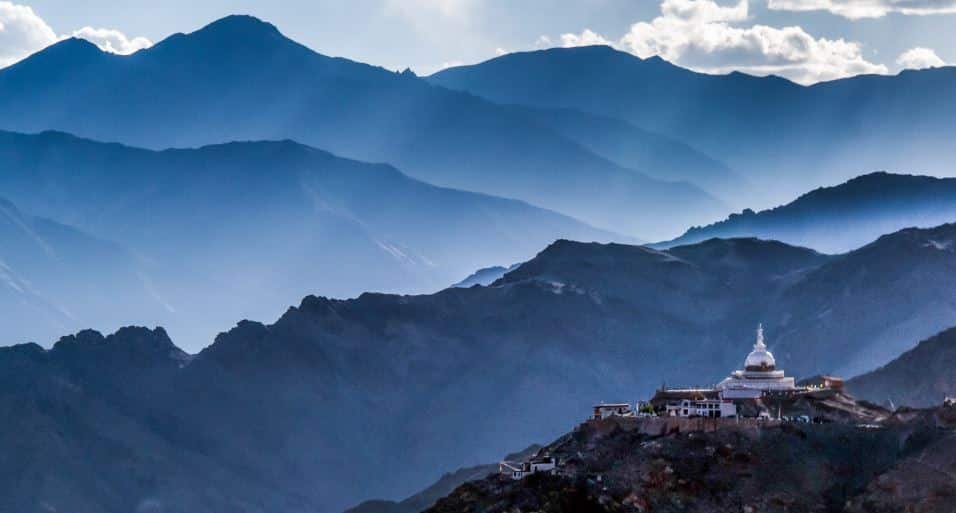 What can one say about this place that justifies it actually being there. In Leh-Ladakh, the skies are bluer, the clouds and whiter – not just lower. It has vast open spaces ideal for landscape photography, from its pristine blue waters, to its colourful Buddhist monasteries, Leh-Ladakh is heavenly. Talking, or even writing about it is never enough, you have to be there to witness it, to experience it.
Kashmir
Dal Lake in Kashmir is a popular tourist attraction in Kashmir and so it does get a little crowded depending on the season and time of day you visit. Kashmir, however, has much more to offer, including alpine villages, colour-laden flower gardens, cascading waterfalls, lush greens and more. The place has a rich history and therefore a strong cultural offering as well. Be it the natural beauty of the place or the people or the food, a trip to Kashmir is one that will never be forgotten.  Kashmir is the northern-most state of India and its crown. When Mughal emperor Jehangir visited the place, he is said to have exclaimed, "If there is paradise anywhere on earth, it is here, it is here, it is here."