News
6 things aspiring entrepreneurs should consider when looking for co-working spaces across the country
While all co-working spaces have their USPs, how does one know which brand he/she should choose?
In the last few years, India has witnessed a surge in what is called 'non-traditional businesses'. One could say that the office market space has experienced one of the highest impacts in the country since e-commerce and startup companies are now considered one of the largest occupiers of these spaces. This has naturally disrupted the segment which has accumulated to the boom in co-working spaces across the country.
The concept of co-working spaces is just being realized, however, there are already many players competing. The set-up offers  quick, cost effective solutions for space to ventures looking to start and scale up and maybe even expand to different cities. Co-working spaces offer the benefits of collaboration and flexibility and are an attractive solution to those looking to rent/occupy office space without having to invest huge sums of money.
Awfis Space Solutions Pvt. Ltd claims to be the largest player in co-working spaces in South-Asia and the second largest player in India, when compared specifically with business centres. They are present in Mumbai, Delhi, Bengaluru, Hyderabad and Pune serving over 5000+ members. In April, 2017, Awfis secured an investment of $20 million from Sequoia India. They plan to establish 100+ centreswith 35,000+ seats across Mumbai, NCR, Bengaluru, Chennai, Hyderabad, Kolkata, and Pune in the next 24 months. The member base at Awfis includes a growing network of 500+ companies ranging from India's leading startups/MSMEs to Fortune 500 companies.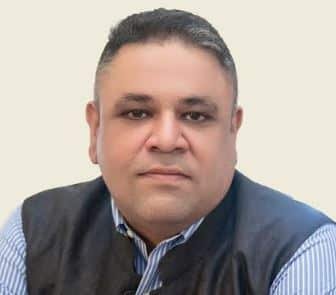 While all co-working spaces have their USPs, how does one know which one he/she should zero in on? After all, they do offer similar services to some extent which makes it difficult to judge. We asked Amit Ramani, the founder of Awfis, what aspiring entrepreneurs should consider when they go out to select the ideal shared workspace. According to him, here are 6 points that you should keep in mind:
The best location – easy accessibility
When scouting for places to work at, it's important to have it at a key spot in the city. An active and happening area to work in, adds to the person's mind-set and also helps in keeping up people's energy levels to optimum. A professional now has the ability to find, review and book work spaces and meeting rooms on the go anytime, anywhere, and on a flexible Just-in-Time' basis, thanksto an easy to use mobile app with smart algorithms ensuring great customer experience. One can book for an hour or even for a stretch of 10 months depending on  one'srequirements and save good resources.A shared spaces provider like Awfis also guarantees one with an "Instant work space", as a portion of the space is reserved for walk-ins.
Social components – diverse talent pool
The second prerequisite is to take stock of the talent pool being fostered in the coworking hub. It is said that you must surround yourself with people who are going to lift you higher. One of the pros of this would be to have an inspiring set of people working under the same roof in synchrony. Second is the opportunity to meet and work with like-minded individuals. Third is the prospect of developing a dynamic and influential network.Organizing regular events, workshops and seminars such as speaker series and mentoring sessions, facilitating access to industry thought leaders, VC's, PE's in turn creating networking opportunities for the community members to interact and share ideas with each other is a great way to do this.
End of hierarchical barriers with an open office setup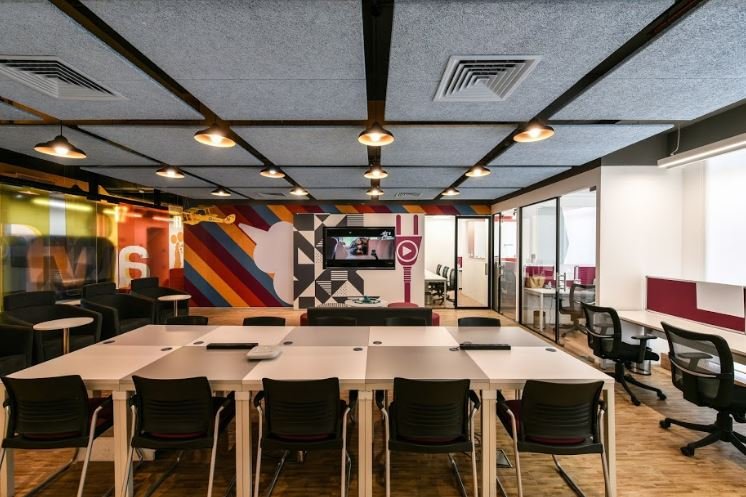 The primary pro in this context is that owing to their smaller footprint and lower build-out costs, open office layouts cost 50% less per employee. An open office plan, mostly separated by short screens or panels, allows free communication between all team members. An open office setup also makes leaders and top management more approachableespecially since start-ups are dependent upon their teams to build a culture that nurtures growth and inclusiveness. In an open office culture, team-building is a constant process and due to the obvious lack of enclosed spaces in an open office culture, teams can better interact with each other. Employees can ask better questions and gain more perspective on the overall business.
Inspiring design and architecture that fosters productivity
A smart workplace enhances productivity, wellness, and health – one that breathes life into the workspace without compromising on infrastructure. While functionality scores hands down over every other factor, the secret sauce is to strike the right balance between aesthetics and functionality. An effective blend of convenience and motivation is the winning combination.A well-thought-out approachright from the lighting to the furnishing and fixtures, to the colour schemes adapted in the interiors is important. Focusing on creating futuristic and new age spaces that provide inspiration and foster new ideas with designs based on pan India Awfis design guidelines with an emphasis on optimum space utilization is how we do it.
State-of-the-art technology
High-technology enabled physical infrastructure forming a conducive environment for businesses which are collecting consumer data or have confidential data to be stored is now a priority for decision makers. Allowing users to find all relevant information regarding their contract, amenities and other info related to their workspace on one single interface is also something that space providers can explore.
Value-added services (VAS)
It is not enough anymore to be a generic space provider to budding and blooming businesses. Value added services have now become synonymous to business services and co-working is soon catching up. Alliances and partnerships with leading service providers in the space of web hosting, accounting, legal services and a bunch of other key services ranging from business to personal needs, allowprofessionals to avail cost effective  services on a pay per use outsourced basis.  Internal rewards programs and discounted services play a crucial role for new age businesses to choose a shared workspace.
Disclaimer: The views and opinions expressed in this article are those of the authors and do not necessarily reflect the official policy or position of the publication