News
Sandeep Aggarwal, co-founder Shopclues and Droom vents against wife on Facebook
"These people have no substance and in this lifetime they can never be entrepreneur. They are just glorified employees similar to many MNCs have, who can bullshit!!!"

Earlier in March Shopclues and Droom co-founder Sandeep Aggarwal had reportedly filed a defamation case against his estranged wife Radhika and Sanjay Sethi – the other co-founders of Shopclues. Later, he had posted emotional updates on Facebook – which he then removed – making allegations of his wife being involved in an illicit love affair with the other Shopclues founder and even said that she had taken away his voting rights in the company. Sandeep, the founder of a 'unicorn' startup, further alleged that his wife had thrown out the founding team members of Shopclues and tampered with the internet history to make it seem like she, with Sanjay Sethi, founded the company which Aggarwal had only later joined.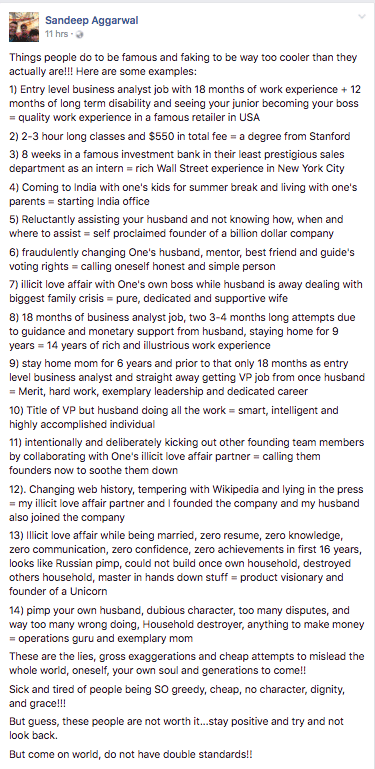 In 2016, Shopclues was valued at more than $1 billion and its investors include GIC Pte Ltd, Tiger Global Managment LLC and Nexus Venture Partners. Along with levying several accusations against his wife, Sandeep had also attempted to explain the difference between his wife and himself through the various stages of founding the billion dollar company. Citing how he went about using his knowledge and sheer hard work while she had none.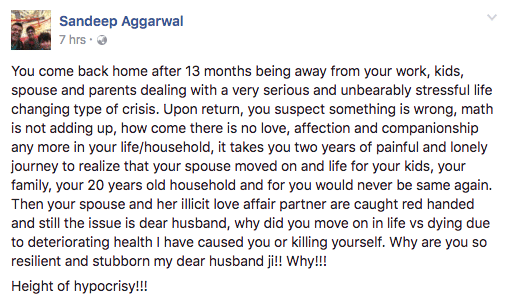 Aggarwal later apologised for the venting on Facebook and a statement expressing the same said, "Sandeep has been wronged on multiple counts by people he trusted the most. He is deeply hurt and while he stands by each and every word, he regrets having made the emotional outburst and using public media to express it."

Sandeep spoke with us earlier about his plunge into entrepreneurship and setting up Droom, India's online marketplace for buying and selling automobiles.