Auto
How to Maintain Your Two Wheeler Bike Like A Pro
Buying a vehicle for oneself is a memorable moment and landmark in one's life. Being able to invest in having a convenient lifestyle is something everyone dreams about and having a two wheeler bike is a step towards that achieving that goal. Once you have made the purchase, however, there are a few crucial factors you should always remember if you wish to prolong your vehicle's life.
Much like any manufactured machine, a two-wheeler bike also comes with life. Even though bikes are forged to last a long time, there are some practices you can incorporate into your bike maintenance routine which will maintain its longevity for the near future. It can be intimidating to be a first-time bike owner and not know the several factors one must consider for bike maintenance.




Buying a bike can be made simpler by a wide range of factors. Let us go through the fundamental requirements for maintaining your bike and keeping it as spotless as possible.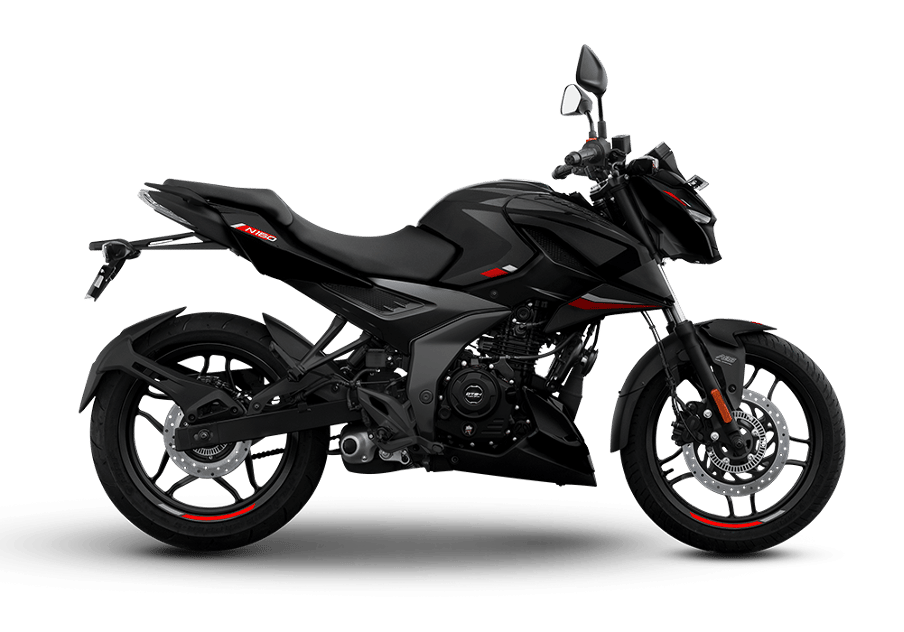 If you are new to the vast world of bikes, it can feel overwhelming. There are so many distinct aspects that can make buying a bike easier. Let us cover the basic needs for taking care of your two wheeler bike and making sure it is as clean as possible.
Knowing What Your Two-Wheeler Bike Needs: Understanding the distinction between care and maintenance is crucial. Prior to bringing your two wheeler bike in for maintenance, you must first determine what it requires. Are the tyres malfunctioning in any way? The link? Additionally, pay attention to any warning lights on the dashboard and keep an ear out to notice any odd noises. You will save money on costly repairs later if you address these issues before they worsen.
Check on Two Wheeler Bike Essentials Before Rides: The next step is to do routine checks on your bike. When you get your own two wheeler bike, you must get habituated to checking the essentials before every drive. This entails checking tyre pressure, replacing your oil and filters every 6,000–8,000 miles (8–10,000 km), and tightening all cables to prevent them from coming loose while driving.
Brake Checks: A two wheeler bike is built to thrive on speed, but the rider must always be mindful of their brakes being in perfect condition so they do not endanger themselves and others on the road. Before every ride, you should check the brakes on your two wheeler bike to see whether they require new brake shoes, brake pads, or brake fluid by running your palm up them. This is a crucial step because riding without brakes could result in an accident, which could be extremely dangerous and even fatal in some circumstances.
Check Lubrication: Engine oil is the fundamental component of a two wheeler bike. Optimal lubrication within the engine is what determines how long it will last. Therefore, you should always check the engine oil frequently and get it checked out by an expert for closer inspection every few months to keep it in mint condition.
Check Tyres: Your two wheeler can only serve you best when the wheels are in their best condition. Therefore, the wheels on your bike need to be looked after as the first step in maintenance. An improper alignment could seriously harm your bike and quicken wear and tear on longer rides if not rectified beforehand. To prevent damage and accidents on your rides, make sure you inspect the spokes and tighten them as necessary. Additionally, always maintain the optimal level of air pressure on your two-wheeler's tyres so that your vehicle stays fuel efficient.
Bike Batteries: The two wheeler bike drives its power from a battery; it powers all the essential features on your machine, which is why you must check on the batteries before every ride to ensure your headlights, blinkers, and other smart features are working seamlessly.
Check Air Filters: Since bikes are always soaring through various landscapes and cityscapes, their air filters are subjected to extreme climates and environments. Moreover, they collect debris and pollutants; therefore, you should try to change out the air filters regularly and check on them before embarking on a road trip and after returning from one.
Check Fork Oil: The fork oil protects your two wheeler from unnecessary damage on sharp turns and speed breakers. Therefore, you should always check for your fork oil and repair it when needed.
A two wheeler bike is a great way to travel, but it requires some maintenance. Fortunately, this process can be made simple by following the abovementioned steps, even if you are a first-time bike owner. Hence, enjoy your adventures with your roaring companion, and always know how to maintain your two wheeler bike like a pro.
If you are looking for a travel companion to make your life easier, you can turn to trusted brands like Bajaj Auto, who have curated timeless and smart bike models that are sure to strike your fancy. So, head to your nearest dealership and embark on a journey of style and convenience with Bajaj bikes. Bajaj has overtaken the market with bikes that Indian bike riders trust. Bikes such as Bajaj Pulsar N160, Dominar 400, Avenger 220 Cruise, Platina 110, and Bajaj CT 125X are some of the most preferred bikes, perfect for long rides and daily commutation. Head to the website, search for the nearest dealership and visit them. You can also check out the e-showroom feature to look at bikes. So, get your bike from Bajaj today!