Events
The Papa CJ Happiness Project is comedy nights with a heart and not just for laughs
India's very own world-class comedian, Papa CJ has enthralled audiences around the world and this time he will be performing eight shows across India as part of the 'Papa CJ Happiness Project'. Through the initiative he raises money for a range of charitable causes across India. Joining CJ in Delhi is one of India's best-known observational comics Amit Tandon and Jeeveshu Ahluwalia.
As part of the project, Papa CJ does his performances for free bringing some of his best material over the last ten-years of award-winning performances.  Through May 2017, he will be doing shows in Bhubaneshwar, Kolkata, Bengaluru, Pune, Jaipur, Vadodara and New Delhi.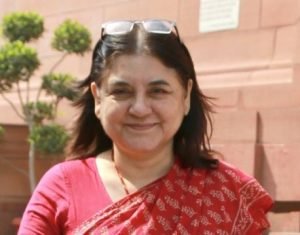 The Delhi chapter and its cause is supported and backed entirely by Maneka Gandhi, Chairperson, People for Animals (PFA). The funds raised will be used in aid of animal welfare work for PFA – India's largest animal welfare organization.
Speaking on why stand-up comedy was her choice of outreach, she says, "Everybody enjoys comedy and now India has world class comedians. Our comedians are sharp, edgy and act as a mirror to society. It is as homage to them that PFA is having a comedy night."




Along with awareness and outreach programs, PFA has a series of fundraisers every year and each one is unique. Ms. Gandhi says, "The best part is that we reach out to people who are top of the line in every field – artists, comedians, singers, bands and no one turns us down." People for Animals have 36 hospitals which run all over India and they save over 5000 animals a day with the money earned from these fundraisers – it is the largest outreach of an animal welfare organisation in the world.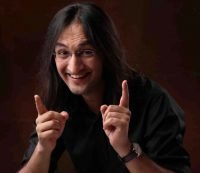 The story of Papa CJ's project started when he lost a huge client project which resulted to a significant loss of income. He says, "When I realised that the loss of income did not bother me at all, I decided that I would do shows for people for whom that income would make a difference. That's what made me launch The Papa CJ Happiness Project." And why does he think of himself as ambassador happiness? "I believe that my purpose is to spread happiness and not just laughs. That is why I do what I do."
While this is a show with a charitable cause, the material will not be altered. CJ says, "People enjoy all types of humour irrespective of the reason they came into the room."
After the first Papa CJ Hapiness Project, he is hoping to get more artists on-board for the future. CJ also hopes that when the audiences enjoy the show, they keep coming back for future tours and start supporting the charities directly.
The organisers, Tiger Sports Marketing, are encouraging people to 'Stand up' and speak for those who have no voice. People can join the movement and/or support them through contributions, individually or as organisations. The proceeds will go towards building more shelters, veterinary clinics, protecting our wildlife etc.
The show is sponsored by Audi Delhi Central, Nubia Smartphones, and Halmari Tea. The event will be held on Friday, 26th May, at Mavalankar Auditorium in Delhi and starts at 8:00 pm. Tickets are available here, however, there is limited seating.