News
News platform YouthKiAwaaz raises Rs. 4 crore from Quintillion Media
News and media platform YouthKiAwaaz has raised a funding round worth Rs. 4 crore from Quintillion Media. The latter is a digital content venture founded by Raghav Bahl and Ritu Kapur. YouthKiAwaaz plans to use the acquired funds to expand its team and business model along with improving its technology.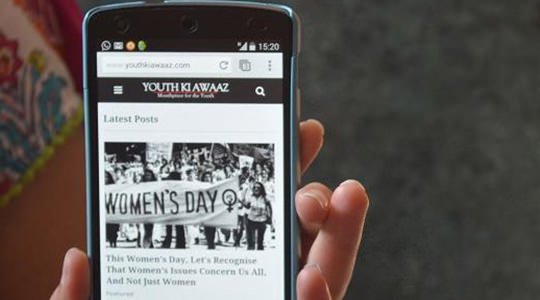 "YouthKiAwaaz is a completely people-driven digital media platform. With veterans like Raghav Bahl and Ritu Kapur on board as partners, we feel both privileged and excited to start a new and even more adventurous phase in pushing this generation's opinions to the front," said Anshul Tewari, founder of YouthKiAwaaz, which claims to be a completely crowdsourced news and media platform.
According to Tewari, YouthKiAwaaz has over a million readers in a month and takes contributions from over 30,000 writers from India as well as the rest of the world.
"In a short period of time, they have managed to carve a niche for themselves in the digital media space by creating a people-driven digital media platform. We find their content to be high on both appeal and quality, which is a fine balance to strike," said Kapur, co-founder of Quintillion Media.
This marks as the 3rd investment by Quintillion Media which was founded in late 2014 by Bahl and Kapur and started operating in March this year. Earlier in August, the venture backed Sheroes.in, a career platform for women.
In the forthcoming times, Quintillion Media is aiming to invest around $1 million each in start-ups.