Must-visit spots for a DIY vacation
There comes a time in every traveller's life when one needs to let go of lengthy itineraries and hotel packages and just pick up basic necessities and wander off. Thankfully, India is home to some of the most quaint vacation spots where all you need is your bag of bare minimums and a tent you can pitch.  Celebrating the spirit of wanderlust, here's a list of must-visit spots for a DIY vacation in India :
Rishikesh
Rishikesh's essence is something that even the Beatles could not ignore. Dotted with sandy beaches, the raging Ganges and an omnipresent holy energy – Rishikesh is one of the best places for camping spots. Tourists often walk along the banks of the river to escape the chaotic cityscape and settle down on the more quieter and desolate parts of the city where the river beaches and surrounding open forests serve as perfect companions to an overnight camping trip.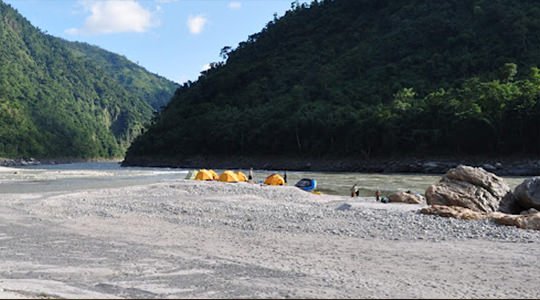 Spiti
Spiti shows a side of Himalayas that not many can endure. Harsh, unforgiving and desolate, this mountainous region's share of beauty is something that only the truly deserving ones can experience. Towering mountains, massive canyons and the gushing tributaries of the Parvati river – Spiti can be hailed as a perfect getaway spot where you can camp out in the open and unwind in the serenity that is present here. The culture of the civilisation here, simple home-cooked food and natural vibe here is unmatched. No luxury resort can come close to what you can unravel in Spiti.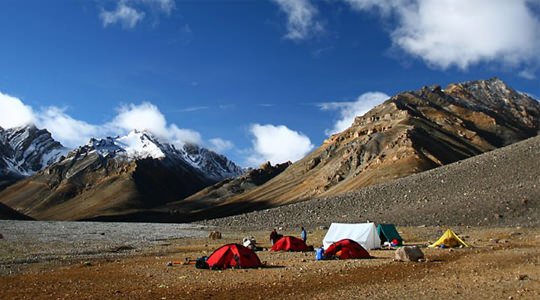 Jaisalmer
Rajasthan's crown jewel might be the royal forts and the thriving cottage industry, but away from the cities, lays the mysterious Thar Desert. It's stark and austere beauty, resonated by the nomadic tribes and villages present here make it a surreal holiday destination to camp at among the sand dunes. In fact, many photographers plan yearly trips here to capture the Milky Way galaxy in all its glory, away from the city lights.