News
Features, difference and everything you need to know about Google's UPI-based payments app Tez
"Send money home to your family, split a dinner bill with friends, or pay the neighbourhood chaiwala. Make all payments big or small, directly from your bank account with Tez, Google's new digital payment app for India."
The latest entry to the UPI-based payments app is none other than tech giant Google. The company today launched its digital payments app called Tez, for Android users. The mobile wallet can be linked to a user's bank account and could be used to pay for movie tickets, utility bills among other transactions.
In the information portal for Tez, Google writes, "Send money home to your family, split a dinner bill with friends, or pay the neighbourhood chaiwala. Make all payments big or small, directly from your bank account with Tez, Google's new digital payment app for India."




How is Tez different from other digital payments apps?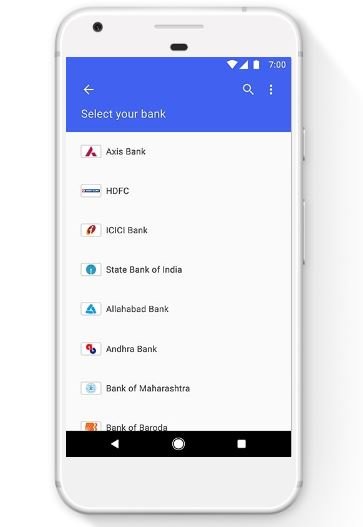 Google has linked up with several major banks in the country through UPI (Unified Payments Interface), these include, Axis, HDFC Bank, ICICI and State Bank of India (SBI) among others. They have also tied up with brands across verticals to enable online payments, these online payment partners include names like Dominos, RedBus and Jet Airways. Being that Google is interested in a piece of India's digital money-pie, the app also supports several Indian regional languages like Bengali, Gujarati, Kannada, Marathi, Tamil, and Telugu in addition to Hindi and English.
Tez does not enable storage of money unlike mobile 'wallets' like PayTM, where one needs to top up the app to use. Google's Tez is more like Apple Wallet wherein it allows you to link your phone with your bank account enabling users to use their phone to deduct payments etc.
Tez rivalry
While there are already  several players in the sector that are successfully operational, Tez might have to speed up to catch up. Having said that, the brand, Google, is well poised to gain traction by piggy-backing on the trust earned from its other services. Also, since penetration of cards and digital payments in India is still low, there is still a large market size to be captured. In a way, India is a more positive looking market than the US when it comes to future growth. According to a report from BCG and Google, digital payments are expected to reach a volume of $500 billion annually by 2020.
All brands need to build on security and mostly trust and, as stated earlier, Google already has much of that. However, it may just be that Google Tez's biggest rival is yet to come. According to reports, Whatsapp, owned by Facebook, is also looking to introduce a payment tool that supports UPI payments in its messaging app. While Google's services of search, Maps and Androids have tremendous reach, WhatsApp is India's most popular messaging app with more than 200 million active users.
Key features of Google Tez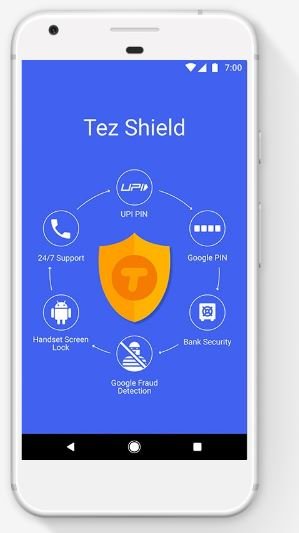 Once a user has linked their account, it enables instant transfers from bank to bank. The tech giant boasts of higher security using Google's multi-layered security and 24/7 protection from Tez Shield. Using ultrasound rays to connect two phones through the microphone and speaker, Tez's cash mode allows one to send or receive payments instantly to people nearby without having to share personal details like phone or bank account number. This will allow even chaiwalas, milkmen, salons and almost anyone else accept payments with the Cash mode.
Google is also planning to launch the options of paying through debit and credit cards in the near future. Along with this, another addition to the app will be the ability to pay and set reminders for recurring bills like DTH, etc.
Digital payments industry in India
The rise in digital payments came about majorly due to the government's decision to ban Rs. 500 and Rs. 1000 currency notes in November last year which brought opportunities for the likes of PayTM and Mobikwik.  Backing UPI is another boost that could help Google's credibility and usage among Indian users.
Google had earlier attempted to enter the segment as well with Google Wallet and Android Pay. However, they faced stiff competition from and struggled behind Apple Pay and Samsung Pay but Apple Pay is not present in India.
Google has trademarked the name in other countries like Indonesia and the Philippines as well indicating a larger strategy of expansion in Asia.