Business
True Balance raised Rs 100 Crore in funding; aims at 100 million downloads by next year
After only after 8 months since receiving Series A investment, True Balance raised a sum of Rs 100 Crore in Series B round of funding. The additional funding came from Softbank Ventures Korea and some renowned VCs and True Balance will be looking at an accelerated growth towards achieving a 100 million downloads for the next year.
SoftBank Ventures Korea had also participated in the Series A round of funding and the latest investments include investors like IMM Investment, Mega investment, Korea Development Bank, and Capston Partners.

Launched in India in July, last year, True Balance crossed 10 million downloads in just 19 months. Now with 24 months, the utility app is outrunning 30 million downloads. Their ability to rapidly grab the Indian market share is what made the additional investment possible.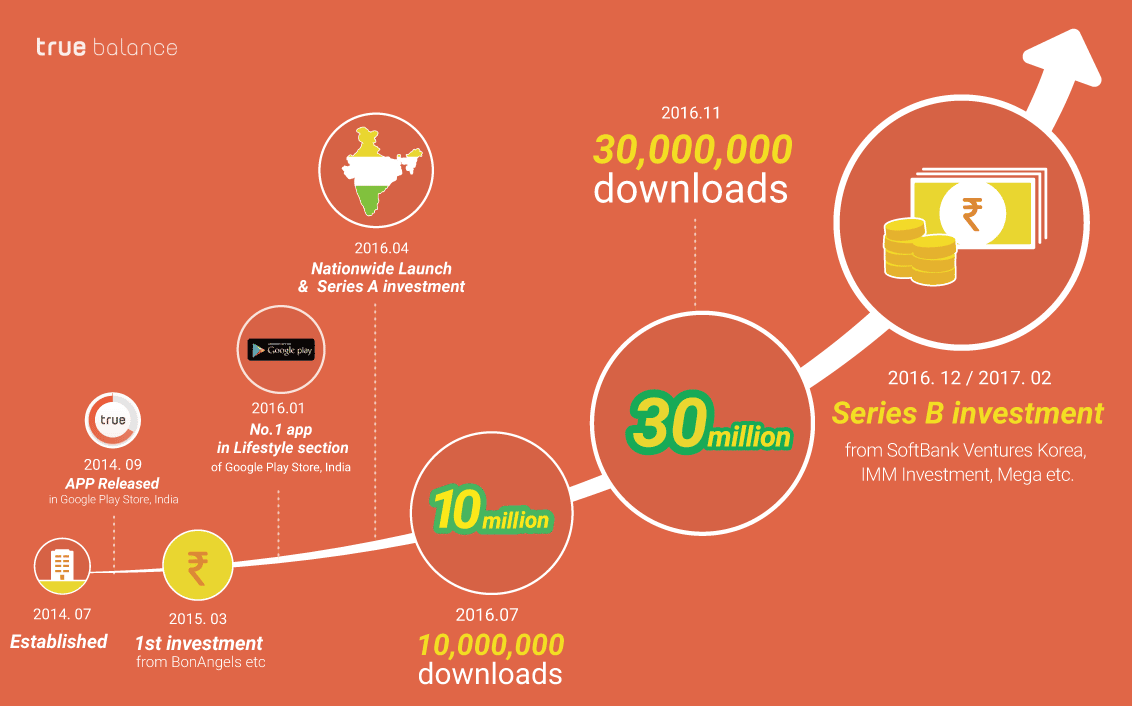 Speaking on the same, Mr. Cheol-won Lee, CEO of Balance Hero, said, "True Balance has been growing exponentially passing the 30 million download mark, targeting 100 million by the end of this year."

True Balance has evolved in ways that Indian people can manage and consume communication and data more conveniently at less cost. It has recently also added a new recharge feature and reward ads service to increase user convenience and plans to continue updating the app to further increase user satisfaction and create aggressive business model.
According to Gyu Hak(Greg) Moon, the president & CEO of SoftBank Ventures Korea, there was 3000% growth in app downloads within the first year of investment. He further added, "Due to rapid expansion of Indian market, the company's estimated potential seems to be even greater."