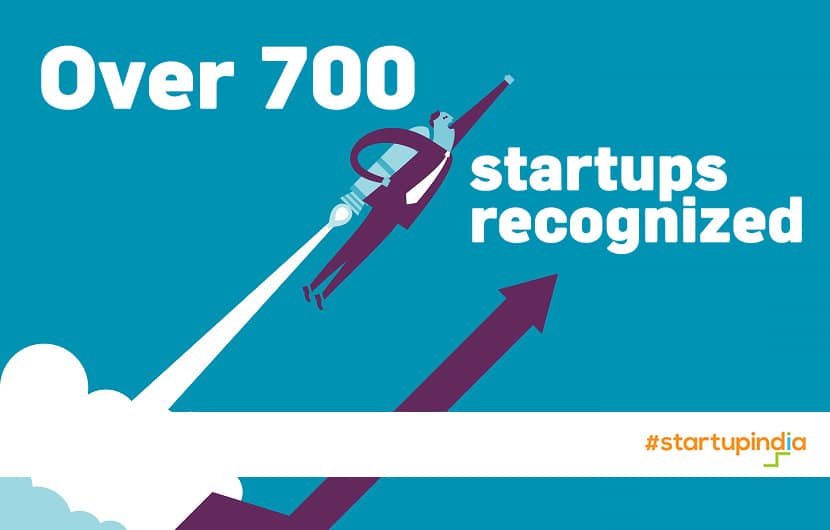 The Prime Minister had announced the ambitious Startup India Action Plan in January last year, and it has been a boost to the startup ecosystem. The program, by design, seems perfect to support the startup culture in India, promising to provide solutions to many hurdles a startup faces along with a systematic inculcation of entrepreneurship by including it in curriculums in our education system.
It has been one year, and the initiative has been gradually taking shape through on-ground implementation. The initiative has attracted massive response on the website and the Startup India hub which was set up to address queries and to provide support to startups. While the website is receiving over 200,000 hits per week, the startup India hub has handled over 36,000 queries. Over 700 startups have been recognised under the program for receiving the benefits, and the initiative has already facilitated over 250 startups by providing advisory on business plans, pitching support, etc.


In line with the focus on creating a culture of entrepreneurship in the country, almost 260 tinkering labs have been approved for the financial grant under the Atal Innovation Mission.
The government also launched a Learning and Development program – Startup India Learning Program earlier this year in association with UpGrad, which already has over 36,000 registered users with an active user base of 69%. The government has plans to set up over 7 Research Parks at leading education institutes, first of which is already operational at IIT Kharagpur. A fund of Rs. 475 crore has also been approved to implement the Uchhatar Avishkar Yojana (UAY) for which over 180 proposals have been received already from IITs, and 92 have been recommended for approval already.

While several experts and even media have criticised the initiative for having a limited on-ground impact in the past one year, it is also important to note that a program of such massive scale will take its time to get implemented and start showing results. However, with the government committed to boosting the startup ecosystem in the country, the future in the long-term does look promising.