News
Flipkart appoints tech executives from Amazon, Google and Microsoft
The ever growing Indian e-commerce giant –Flipkart– on September 22 announced three important appointments of senior technology executives for different roles at their company.
Dan Rawson of Amazon has been appointed as head of customer logistics and supply chain ecosystems, Ravi Byakod of Google as director of engineering-accounting and Anand Lakshminarayanan from Microsoft as head of product management for digital goods and services.
Mr Rawson, a former Captain in the US Marine will look after all aspects of customer delivery solutions, leading product, business and operation teams to advance the way Flipkart uses technology to expand delivery while maintaining a consistent and wonderful experience for the consumers, said spokesperson of Flipkart.
Rawson works in Seattle for Amazon, where he was general manager of fulfilment in North America. He used to lead a team responsible for managing all aspects of an operation that annually moves 10 billion dollars' worth of goods from third-party sellers to Amazon customers.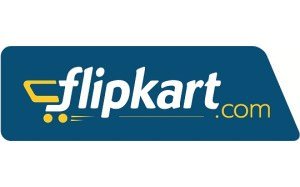 The company has stated that Ravi Byakod who is appointed as a director of engineering-accounting will lead accounting technology for Flipkart and provide an accurate picture of the company's finance. Prior to this, Byakod spent almost 9 years working for Google. Most recently, he served as head of engineering for Google for its technology and solutions team.
Anand Lakshminarayanan who spent a year working for Microsoft in Hyderabad as the principle group manager of applications and services leading the product team responsible for MSN Money, MSN Sports and MSN Health and Fitness for mobile devices and the web worldwide, is now going to lead the expansion of Flipkart's digital product offerings, following the company's success as the leading online marketplace for physical goods.