According to latest reports, Uber has decided to no more rely on the Google maps. In the process, they are preparing to pour a staggering $500mn into its new mapping project to power users' ride-hailing experiences.
With Uber no more depending on Google, this could give rise to a new business class as they go on expanding similar business areas around vehicles- cars with autonomy and cars that can drive themselves.


By that perspective, this ambitious project looks justified. Uber has depended on Google Maps for its mobile ride-hailing service for some time now and has raked in enough revenue that whatever it's paying Google for Maps data hasn't been much of a financial burden.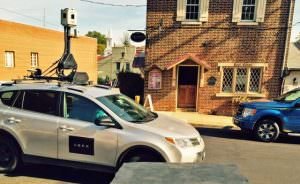 Needless to say, this project would need huge details especially of populated areas and where Uber services are used. Precise directions, drop off points, traffic patterns, a lot has to be taken into account.
Uber also plans to achieve a safe, secure and reliable experience in those areas of the world that are not yet accurately mapped on Google Maps.


The man who is chosen to mastermind the massive project is Brian McClendon. It was he who had developed most of the underlying technology used by Google Maps.
He was the co-founder of Keyhole, a geospatial data visualisation company purchased by Google to make Google Earth.