News
New iPhone will be waterproof and have wireless charging capabilities confirms assembler
iPhone assembler in India, Wistron had recently confirmed that the new 5.5-inch handsets will be waterproof and capable of wireless charging
Yes there are several so-called 'leaks' leading up to every iPhone's launch and you never know who has the best, closest possible word. Having said that, iPhone assembler in India, Wistron had recently confirmed that the new 5.5-inch handsets – to be launched later this year – will be waterproof and incorporated with wireless charging capabilities.
"Assembly process for the previous generations of [iPhones] have not changed much, though new features like waterproof and wireless charging now require some different testing, and waterproof function will alter the assembly process a bit."
Wistron CEO Robert Hwang was referring to the increased complexity and differences in product testing right now as compared to the earlier generations of the iPhone. While Wistron only does assembly for the iPhone SE, the waterproofing he mentioned could very well be of the same level as that in the iPhone 7. However, the mention of wireless charging is a ray of hope for all those patiently waiting for this feature.




Wireless charging is not a new feature since many Android-based manufacturers have already toyed with it. Apple on the other hand, has remained conspicuously silent – rather absent – from trudging along.
Earlier in the year several other sources too had reported 'leaks' of the same information and in April a schematic was also released, with no verifiable legitimacy obviously, that showed a large pad in the exact shape of a wireless charging antenna.
This is a tipped leak what means I can't confirm if legit or not but there you have it… #iPhone8 pic.twitter.com/6OgASNUDNb

— OnLeaks (@OnLeaks) April 26, 2017

Another post on Reddit showed a supposed front and back panel for the to-be-launched handset where the back panel is glass – an important addition for wireless charging.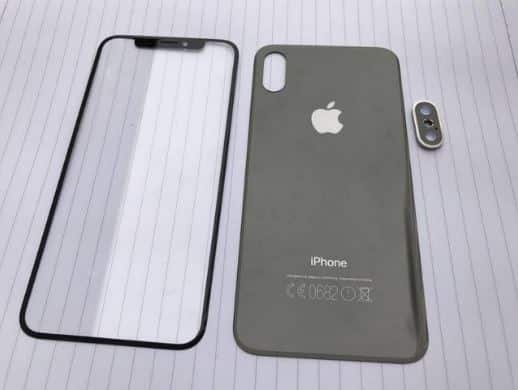 Although the launch is still far away and there could be several other changes and leaks until then, this is "more evidence than we usually have at this time about an upcoming iPhone" according to The Verge. In addition to other rumours, word is that the next iPhone could be delayed beyond September. Never the less, Apple loyalists are excited at the prospect of entering the 'wireless charging' era and are looking forward to the launch even more eagerly.