Life
10 Quotes from Harsha Bhogle that will be a miss this IPL 2016
Harsha Bhogle's ousting from IPL 2016 has not gone down well with many cricket lovers, more so for them, who prefer enjoying the game sitting at home far from the madding crowd listening to their favourite storyteller narrating them the game.
And they are undoubtedly right. Given the current phase, where most commentators indulge in mindless blabbering during the game that forces the audience to mute the volume, Bhogle stands out as someone who not only understands the game impeccably but also blends his narration of the game with witty repartee making it an absolute pleasure for the ears and memory.
Here are 10 quotes from the man that will remind you what you have been and continue missing this tournament.
During a Kolkata Knight Riders vs. Royal Challengers Bangalore match in IPL in 2013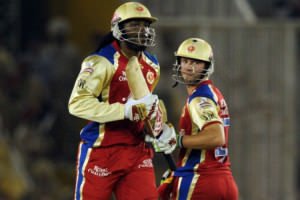 "Running is going to be interesting here because AB de Villiers is a hare between the wickets and Chris Gayle does it only because the law requires him to go across to the other end."
On Rajat Bhatia's gentle bowling:
"Any bowler has three pace variations – fast, medium and slow. But Rajat Bhatia has slow, slower and slowest."
When Chris Gayle was having one of his blistering innings during the IPL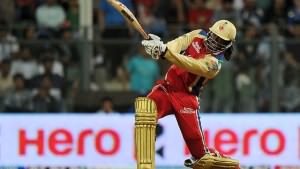 "6 and 4 seem to have become the new binary code for this man."
When Sachin Tendulkar was arriving at the crease after a wicket fell –
"Eruption of joy at the fall of an Indian wicket can only mean one thing."
Probably one of the best analysis of Sachin Tendulkar-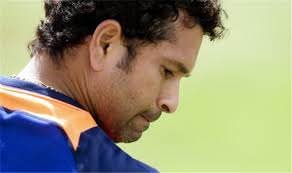 "One of the problems you face being Tendulkar is that you are always compared with Tendulkar."
When Yuvraj Singh and Robin Uthappa were dealing only in boundaries against Australia in the World T20 semifinal (2007)-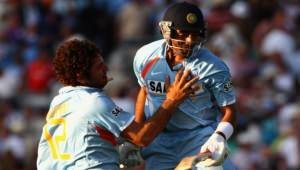 "Why do we have boundaries here? The boundaries are only in our minds, not on the ground."
Taking a clever jibe at Michael Clarke in the subtlest way possible-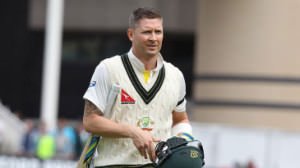 When Michael Clarke was waiting for the umpire's decision despite clearly edging it to the slip, Harsha commented,
"I think he is waiting for tomorrow's newspaper to declare him out."
Explaining Pujara's playing style in T20, where he clearly looks uncomfortable-
"Pujara is a classical musician in the era of Yo Yo Honey Singh."
On a flawless Sachin Tendulkar century-
"Touch of class and a stamp of authority."
The best way to conclude the brilliant career of Dravid
On the last delivery that Rahul Dravid faced batting for Rajasthan Royals-
"In a career that is marked by grace, style, and beautiful batsmanship, it's a slog that has ended Rahul Dravid's career. But once again, it was what was needed."