Culture
Famous Entrepreneurs Who Became Successful Only After Their 40s
May of us are taught that having our careers sorted by our 30s is the definition of success in life. While it is quite necessary to have professional foresight, when it comes to self made entrepreneurs, building a strong business base can sometimes take years. Entrepreneurship is also subject to market changes and professional setbacks can make young entrepreneurs feel disheartened. However, it is important to remember that when it comes to business learning from mistakes, hard work and patience can sometimes come together to give forth amazing results. Entrepreneurship lore is rife with rags-to-riches stories of several businessmen who got their success way after the 40 years mark, showing once again, that when it comes to being a successful entrepreneur, age is just a number.
Here is a list of world famous entrepreneurs who saw success only after their 40s giving young, struggling entrepreneurs hope for a bright future:
Henry Ford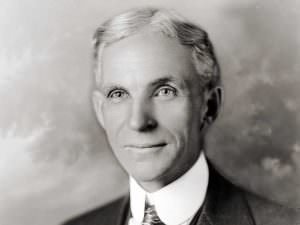 Yes, the legendary founder of the Ford Motor Company saw his first entrepreneurial success only at 45 after he designed the Model T car in 1908. Previously Ford worked as an engineer under the famous inventor Thomas Alva Edison. Today, Ford Motors is a staple brand in the automobile industry.
Chris Gardner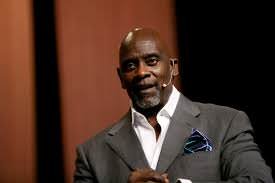 From being homeless to becoming one of the richest men alive, Chris Gardner's story is the stuff of rags-to-riches legends. For most of his life Gardner battled the adversities of life but never gave up. Instead, he doubled his efforts by working as a trainee at EF Hutton while also struggling with poverty. Gardner hit big time success only after 40 and his story was immortalized in the Hollywood film, Pursuit of Happyness in which famous actor Will Smith played Gardner. From homeless shelters to Hollywood, Gardner has been there and done that, in his own time.
Martha Stewart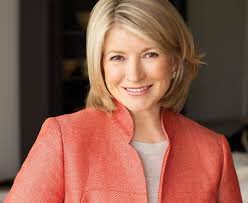 The famous television personality is also a former model but few know her to be so. The reason being that Stewart rose into prominence after she was well into her 40s. Her first book was published in 1980 and she has not stopped since. Although Martha Stewart made a late start as an entrepreneur, she now runs a $300 million business and is the chief of Martha Stewart Living Omnimedia.
Colonel Sanders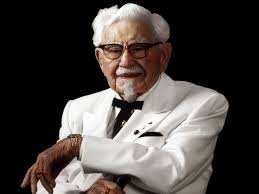 If you are a fan of Kentucky Fried Chicken and still don't know who Colonel Sanders is you were probably too busy relishing the secret KFC recipe to pay attention to the interior decor of their joints. The Colonel's face graces the walls of all his joints but few know that he created his famous chicken recipe only when he was 65 years old. Today his legacy is being relished everywhere!
Vera Wang 
If you love fashion you must know about Vera Wang's incredible designs. Few know however, that she was 40 years old when she started her own apparel line.
Momofuku Ando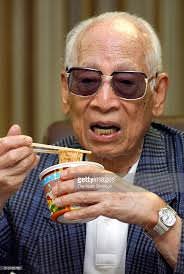 Most of us enjoy the quick and easy comfort of instant noodles but not many know that the inventor behind this two minute food wonder is Momofuko Ando. Ando launched hist first brand of instant noodles at 48 and history was made in the world of quick eating.
Grandma Moses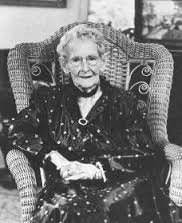 And now for the icing on the cake. If you haven't yet heard of Grandma Moses she was a famous painter whose work has sold for as high as $10,000 during the 50s and 60s. Considering the times her works sold for was an incredible sum. But the reason why she is called 'Grandma' is because she never started painting seriously until she was 78 years old. However, once she did she kept assiduously at it, slowly garnering recognition for her beautiful rendering of the uncomplicated life. Often hailed for her artistic documentation of  America's idyllic, pastoral past, Grandma Moses has today become nothing short of an icon in her own right.
There are several others who have kept up the struggle and produced exemplary work well into their advanced years. History and the present are both testament to such stories in the entrepreneurial world and otherwise. So what differentiates the success stories from the ones that gave up mid-way?
In a beautiful infographic by fundersandfounder.com co-founder Anna Vital, she writes how the worst days come right before success and why it is important to never give up as an entrepreneur.
In her infographic Vital explains that the possibilities are never ending as long as we are alive and therefore it is important to persevere, not be too harsh on ourselves when we falter, not compare our success to others and be ready for the inevitable dip that comes right before hitting the successful mark.
Sure sounds like good advice.